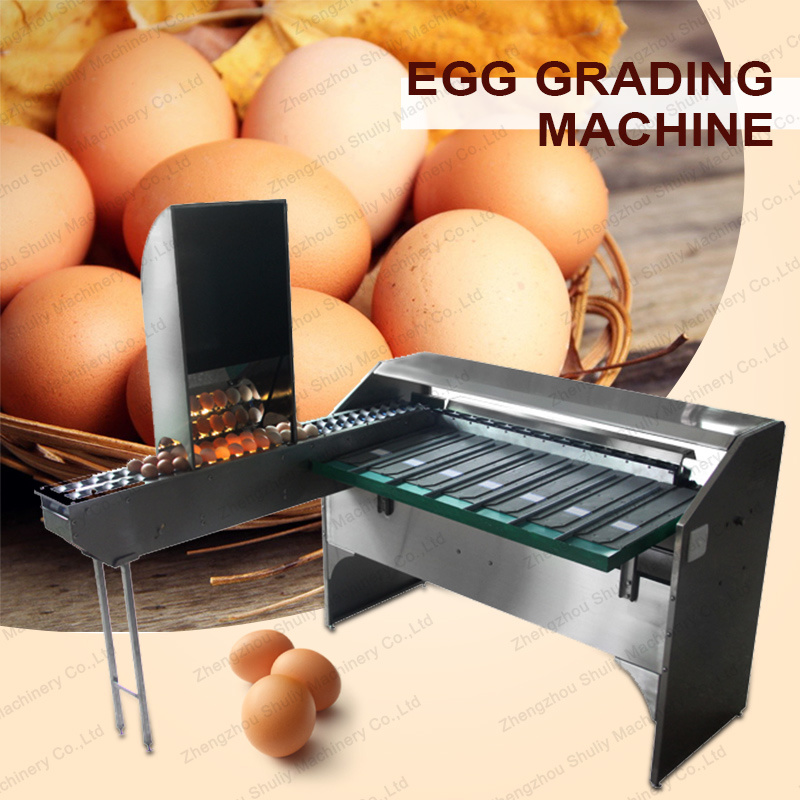 The egg sorter is used to sort eggs into different grades by weight.It is mainly composed of egg conveyor belt, egg trough, egg classifier and filter floor. The egg sorter is suitable for eggs, duck eggs, goose eggs and other eggs. Suitable for egg processing plant, egg breeding market, egg production enterprises.We have different models, different capacities and materials to meet your different needs.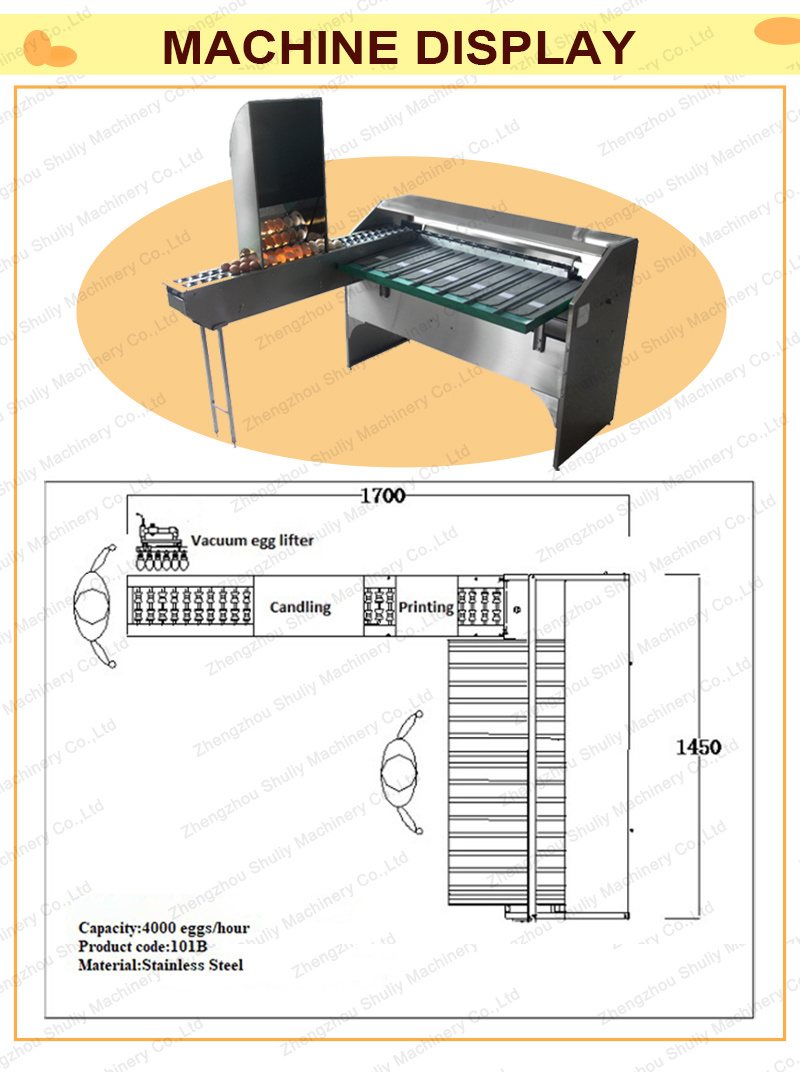 Model

TZ-4000

Power

218W, 50HZ

Product code

101B

Voltage

220V, Single phase

Capacity

4000 eggs/h

Dimension




(L*W*H)

1.7*1.45*1M

Accuracy

±1g

Net weight

160kg

Grades

7

Gross weight

260kg

Function

Egg grading&candling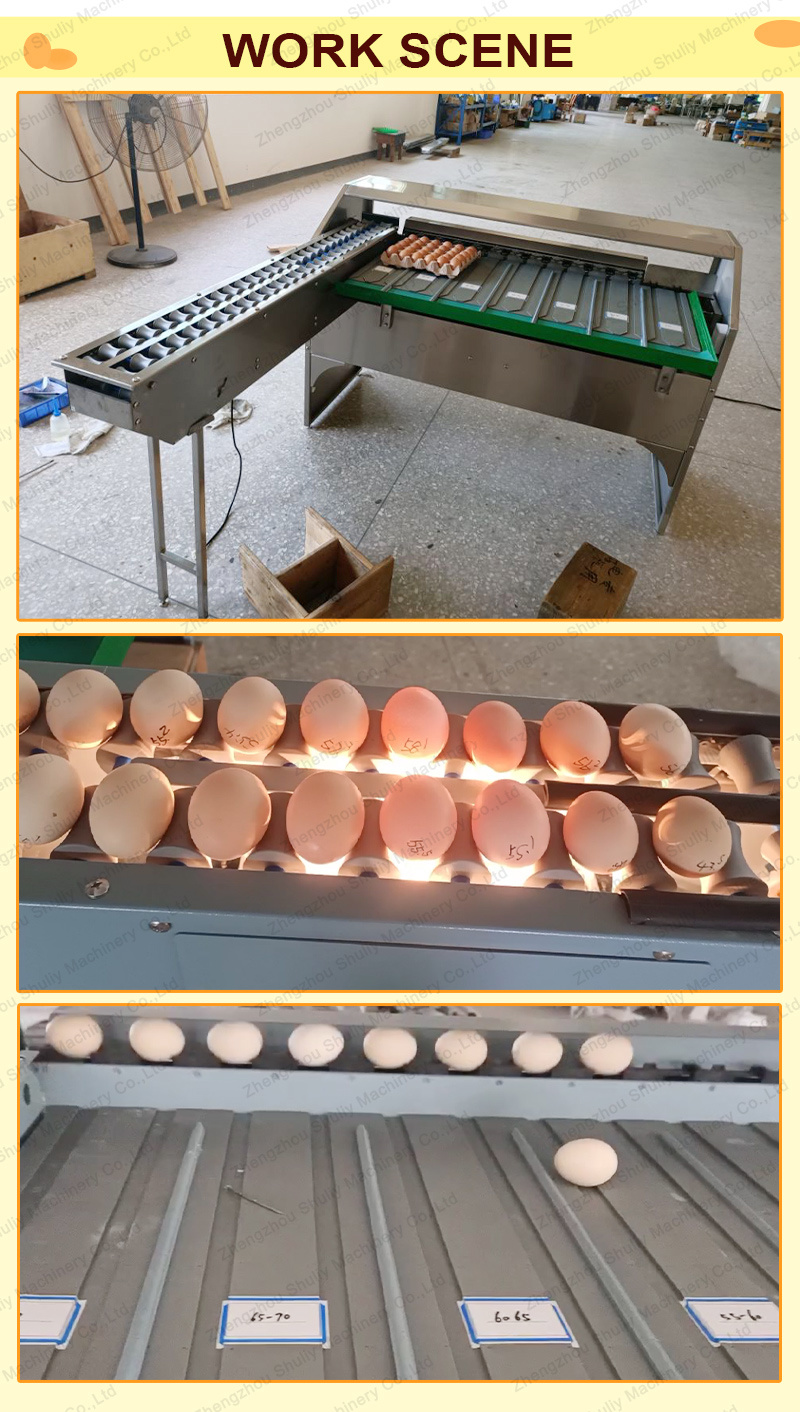 Machine features:
1. Adopt professional design, each component is strengthened, full of durability.
2. Our egg classifier is fully automatic control, saving labor, high precision and stable operation.
3. Made of stainless steel, durable and corrosion-resistant.
4. Our egg classifier is easy to operate, easy to maintain, reliable quality and service.
5. Accurate classification, zero breakage rate.
6. Widely used reliable performance, high efficiency, low energy saving.
7. Small classifier, intelligent and convenient, suitable for different levels of egg processing enterprises.
8. Different models have different capacities and materials to choose from.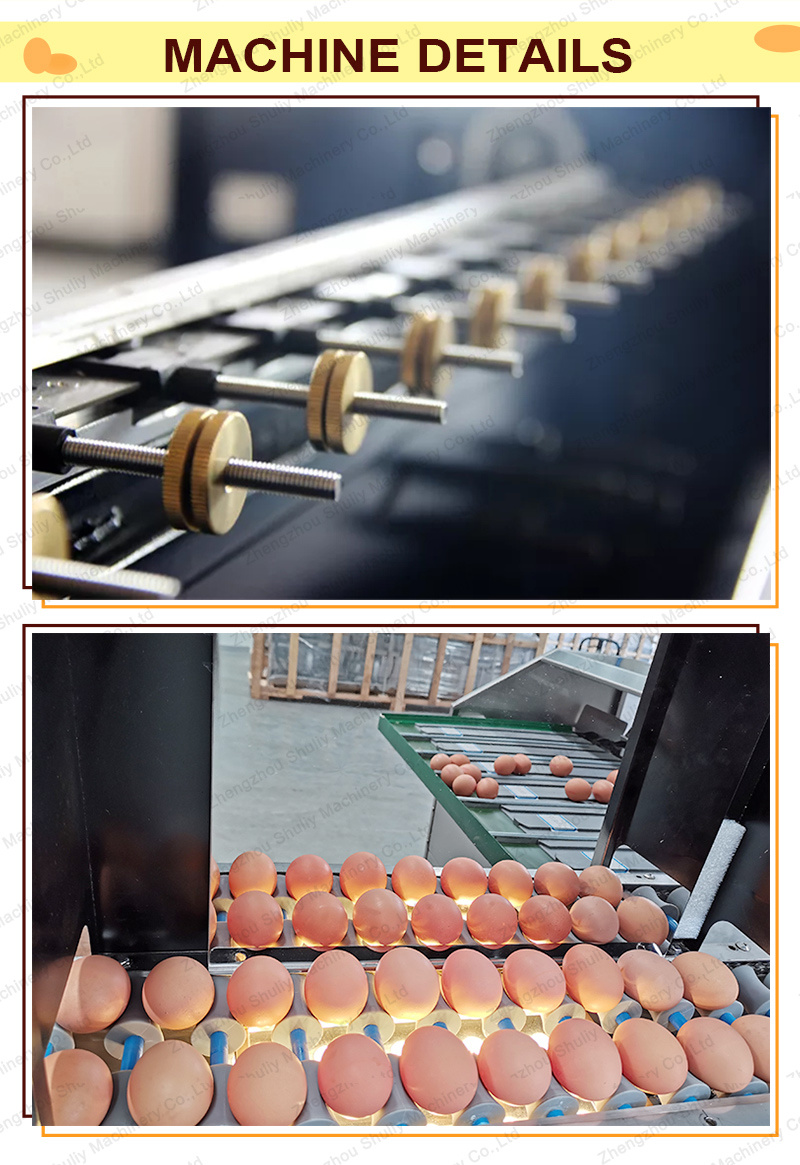 This machine includes egg grading & candling,optional egg printer and vacuum egg lifter.It can sort eggs into 7 grades with accuracy within ±1g and capacity of 4000 eggs/hour,the conveyor line is divided into 3 rows.It is made of stainless steel.