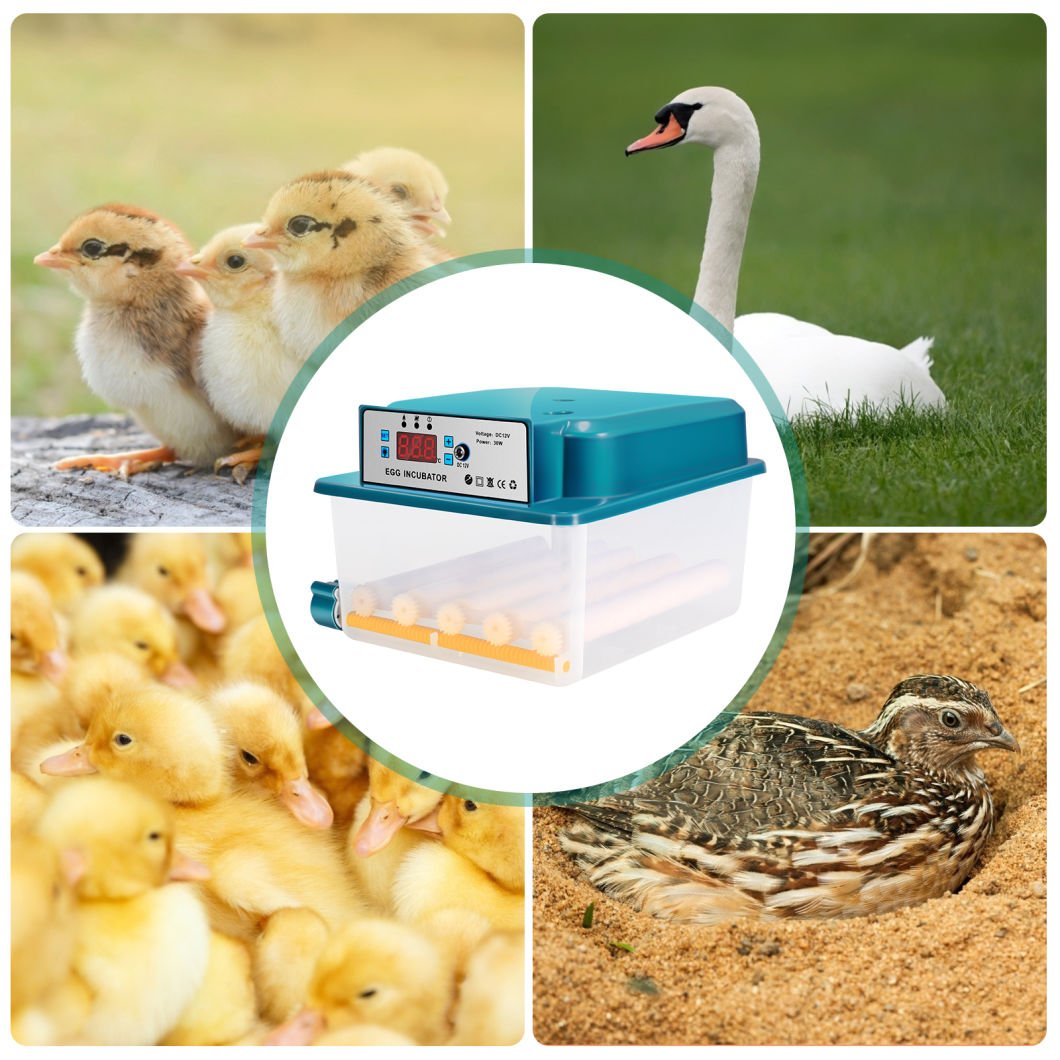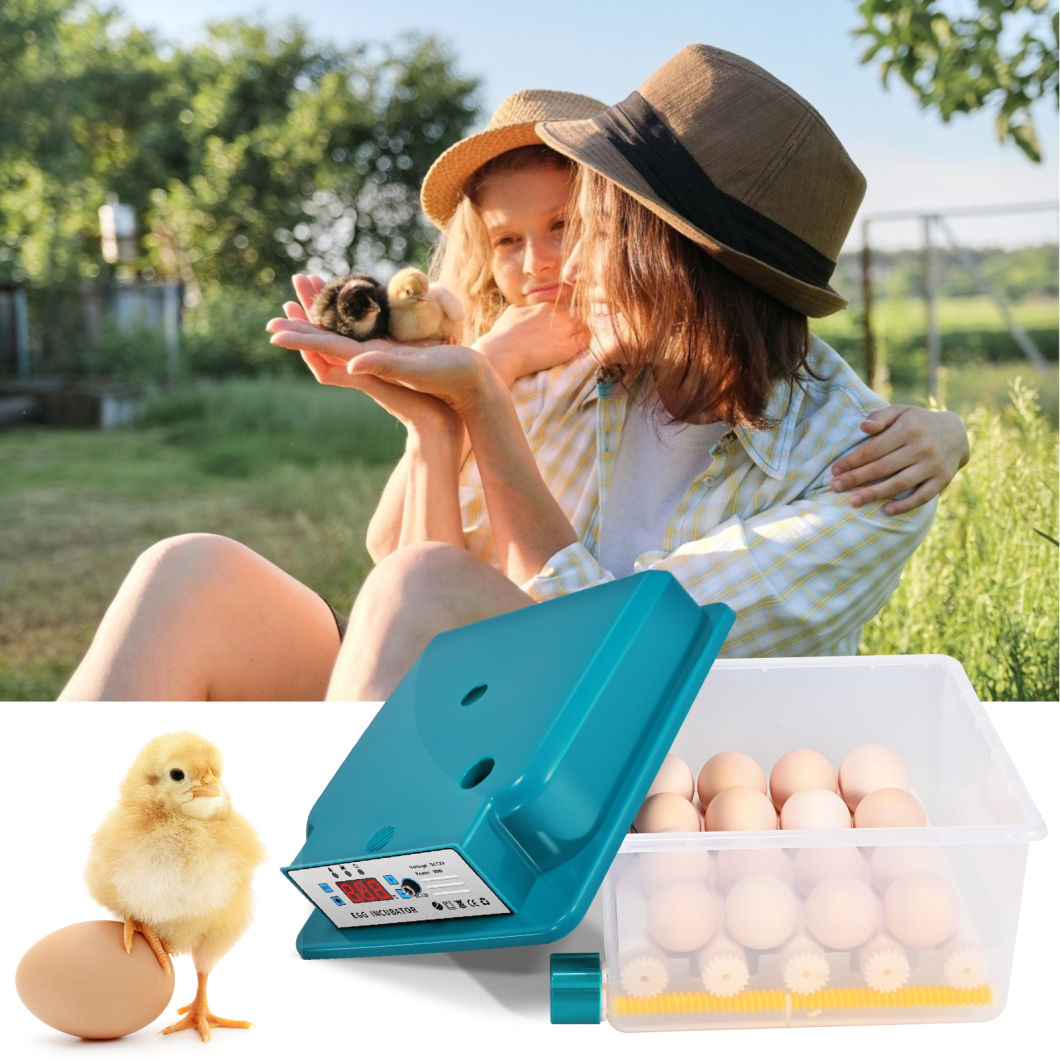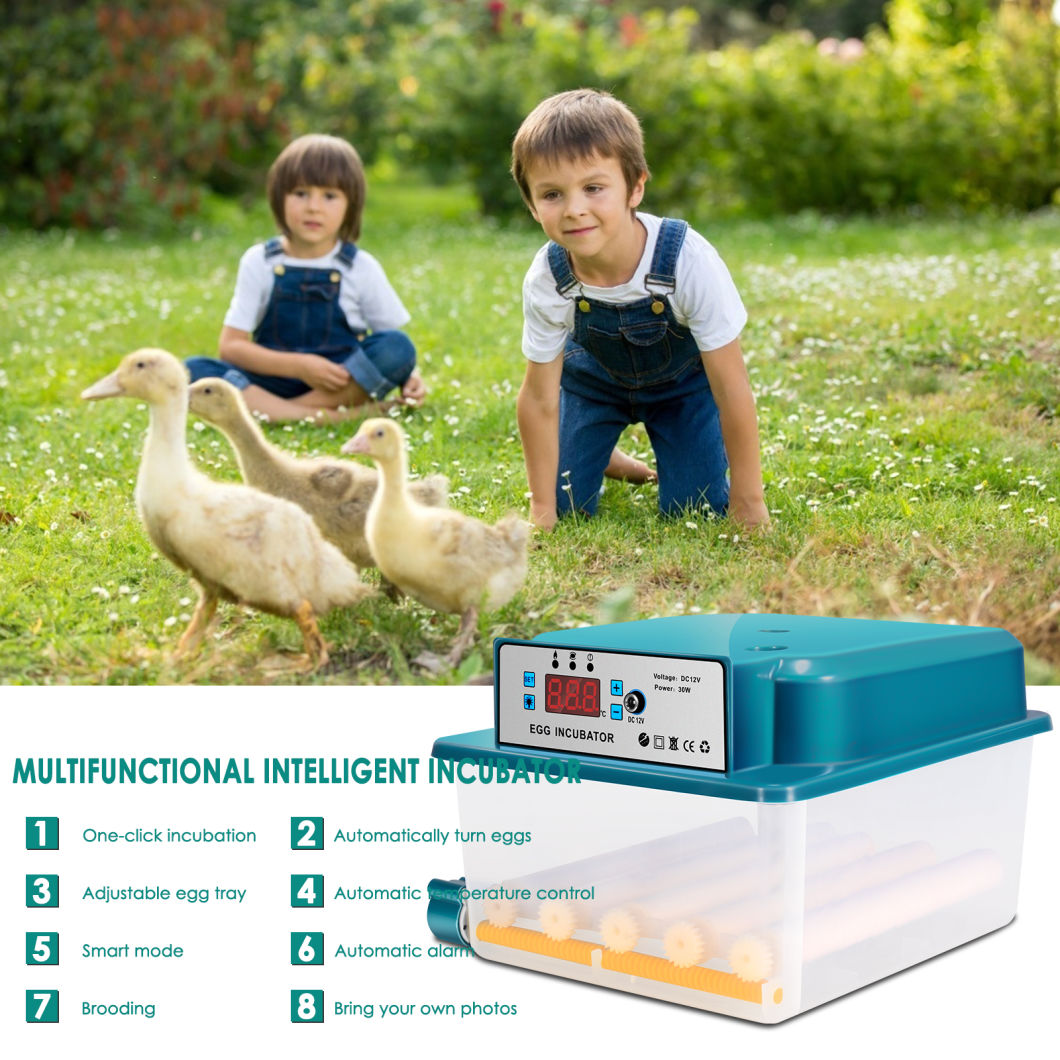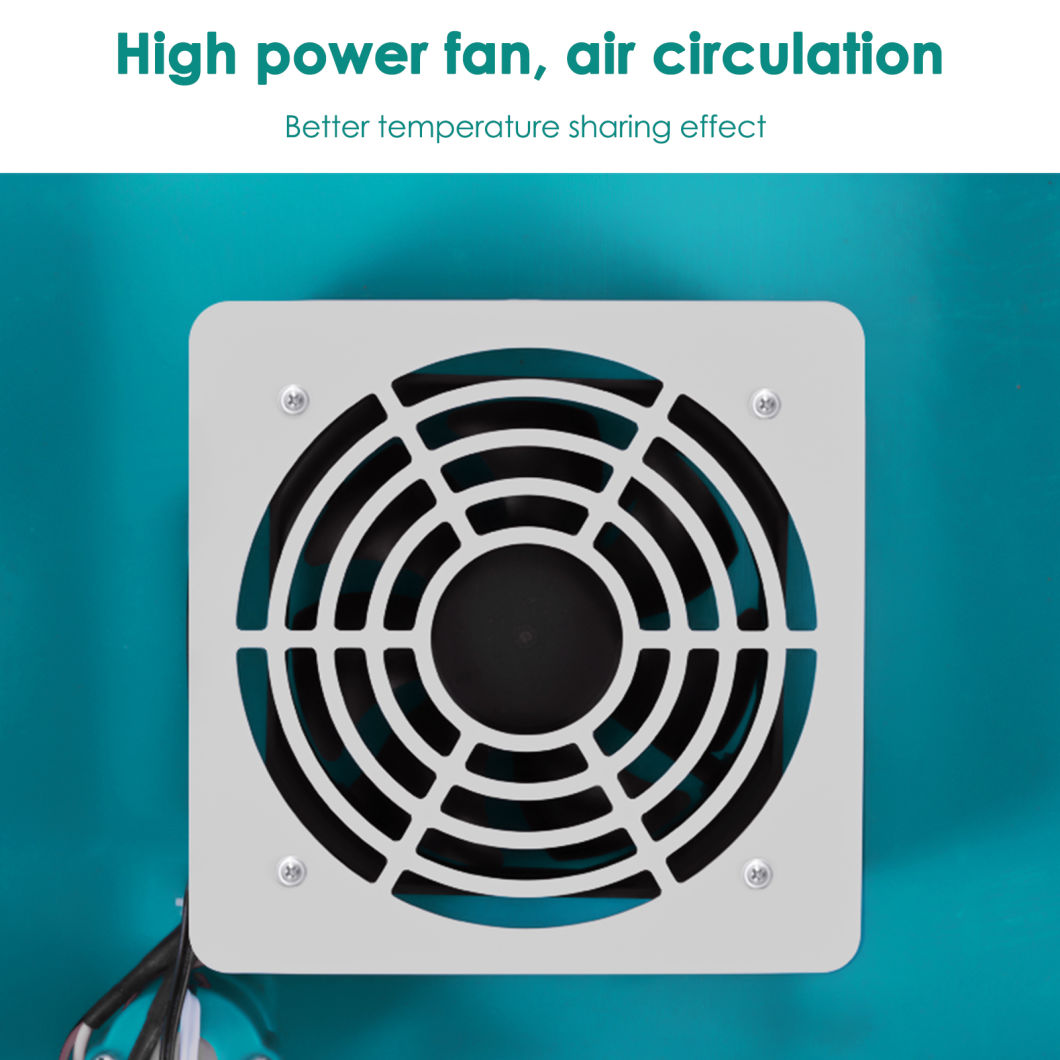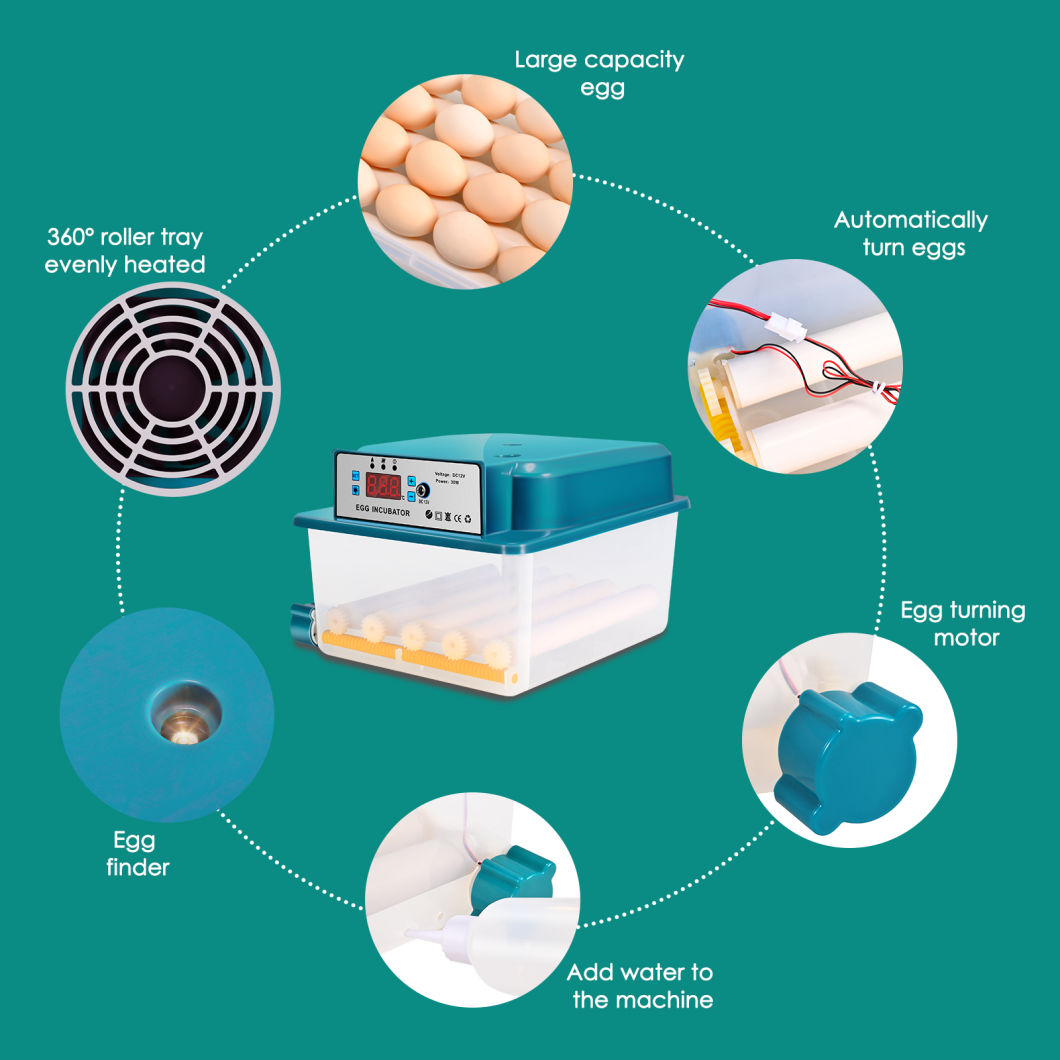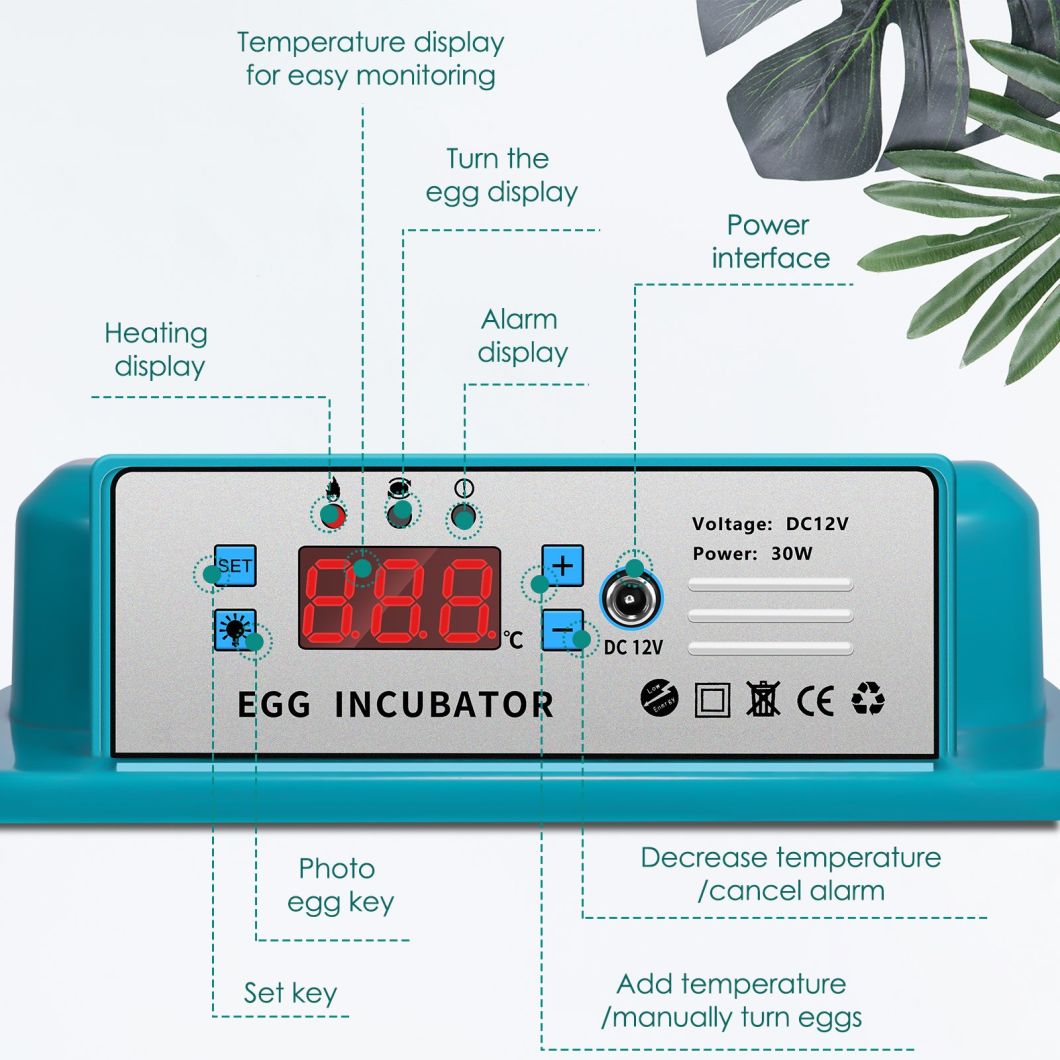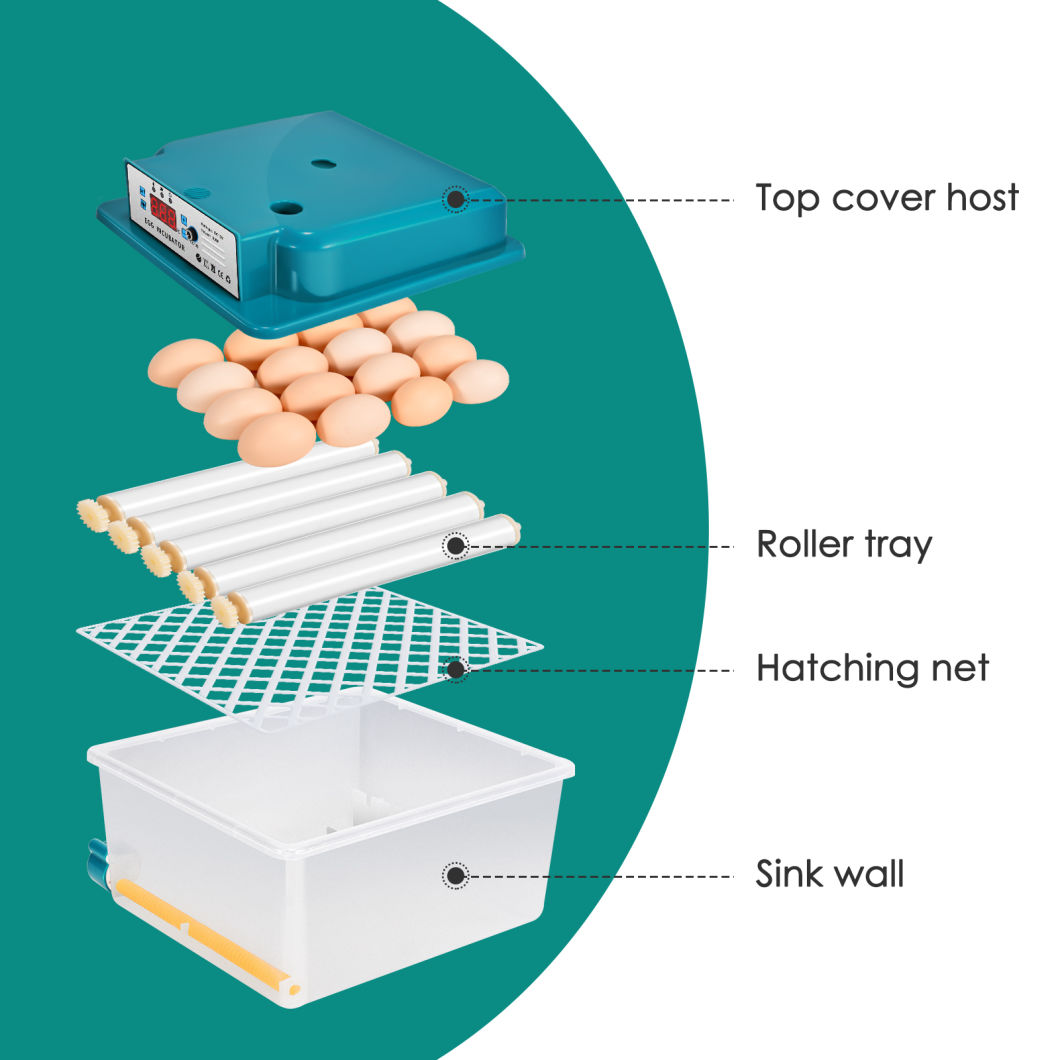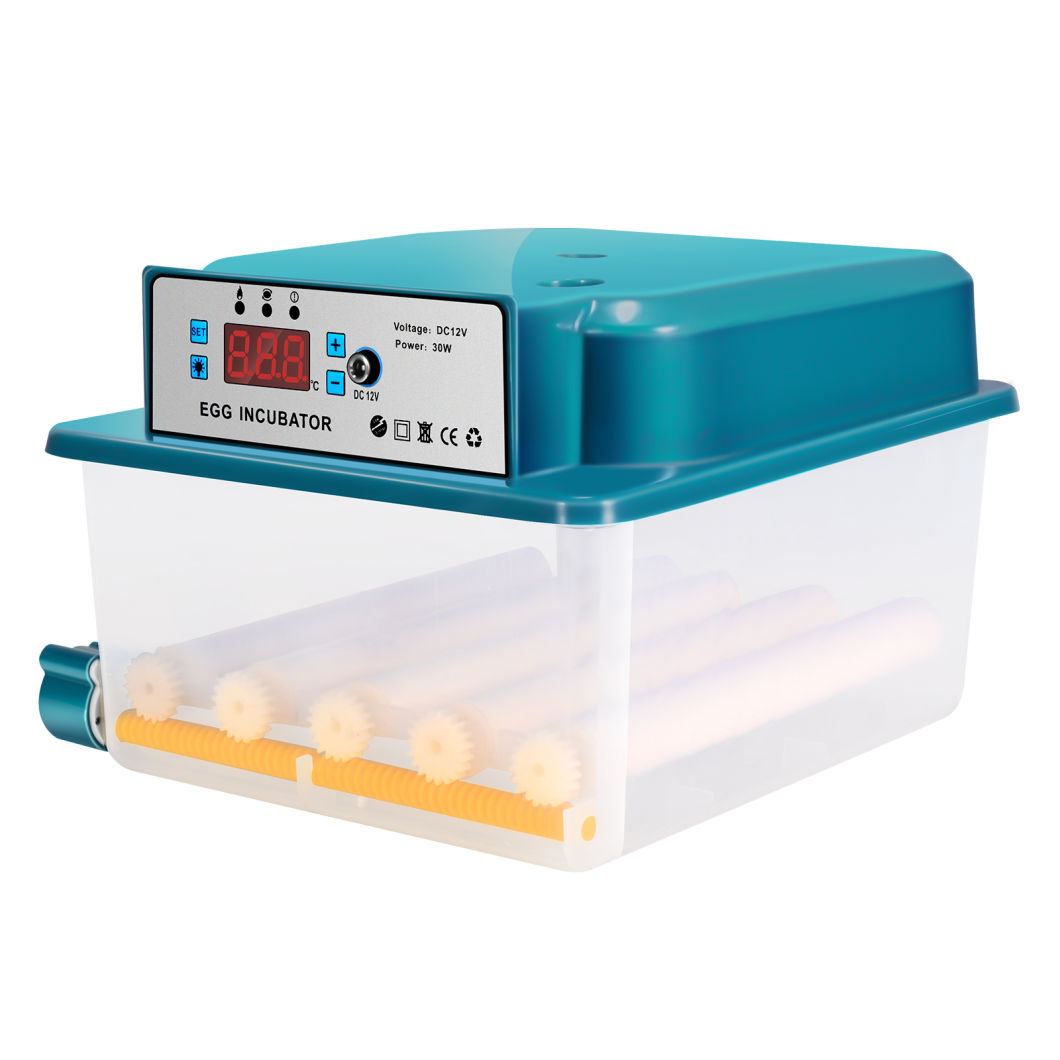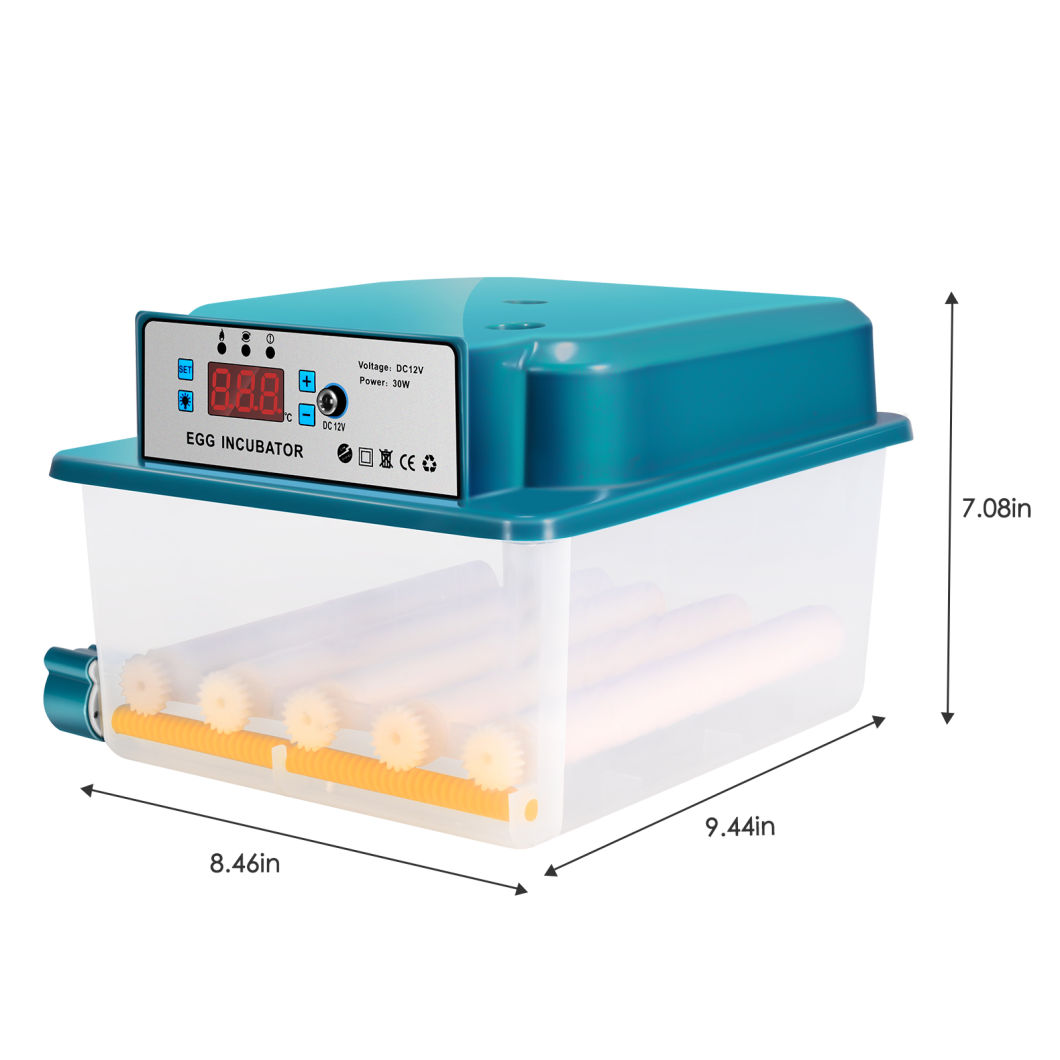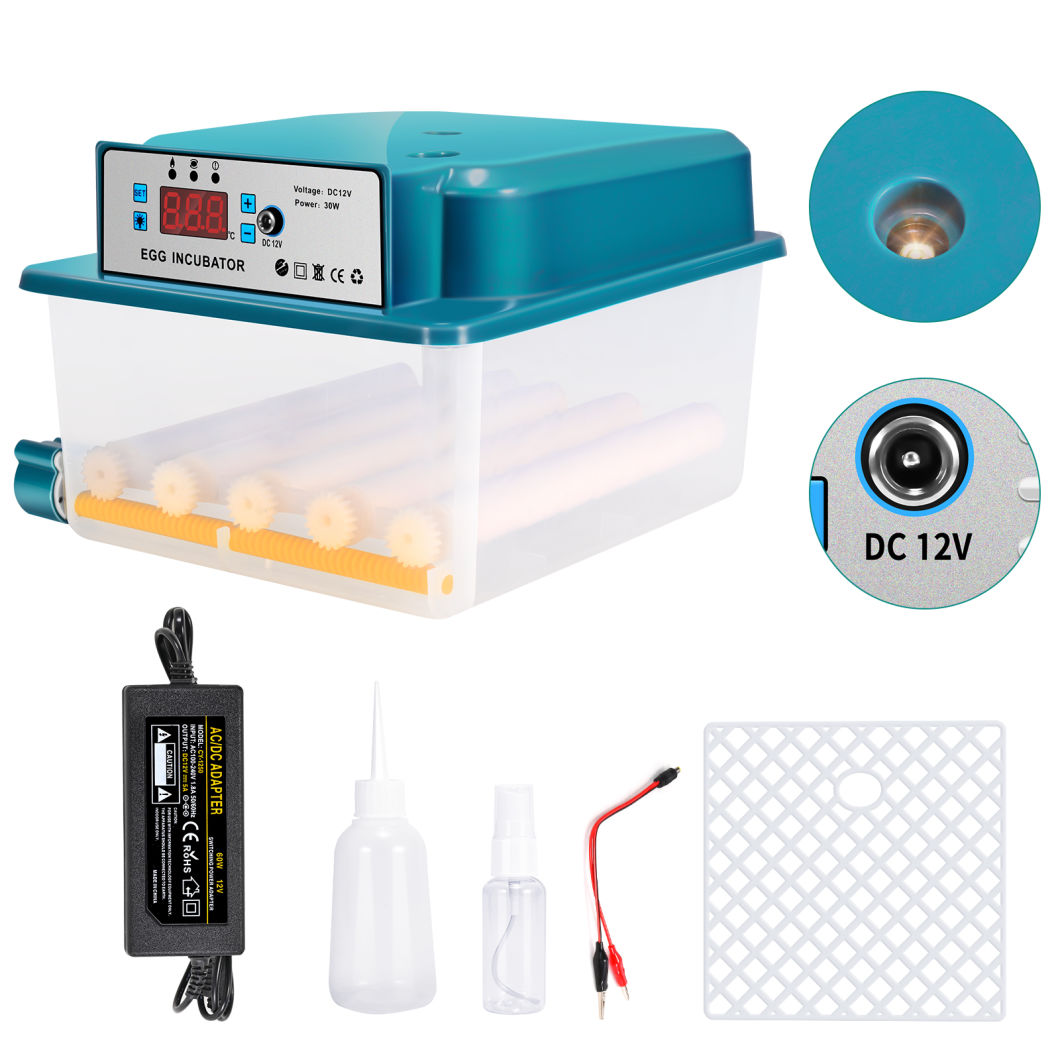 Feature:
1. Suitable for various sizes of eggs
2. Automatic egg turning makes the operation simple; very suitable for hobbies and educational activities outside the farm; suitable for eggs, duck eggs, goose eggs and pigeon eggs

• [Automatic egg incubator]-Egg incubator with automatic egg turning, turning eggs once every two hours, you can also manually turn eggs by pressing the "+" key, allowing you to start the egg turning function at any time.
• [16 egg incubator]-The small egg incubator can incubate 16 eggs and has a sink to adjust the humidity.
• [Special design]-Egg incubator for poultry hatching, built-in fan, low noise, fan assisted air flow/circulating air, uniform heating of fertilized eggs.
• [Incubator]-The egg incubator with a "warm jacket" can save energy and maintain temperature balance, so it can incubate normally in a low temperature environment.
• [Wide scope of application]-The incubator is suitable for hatching all poultry-chickens, ducks, geese, quail, birds, pigeons, etc. The transparent bottom allows you to observe the hatching of the eggs, which is very suitable for hatching courses and demonstrations

Packing List:
1 x incubator
1 x power cord
1 x water bottle
1 x water spray bottle
1 x instruction manual